Arco Air Conditioning & Heating Repair & Installation - Ra-Jac Services Texas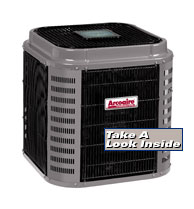 Our Texas Service Areas -- If you are in the Algoa, Arcadia, Bacliff, Bayou Vista, Clear Lake City, Clear Lake Shores, Dickinson, El Lago, Friendswood, Galveston, Hitchcock, Kemah, La Marque, League City, Nasa Area, Nassau Bay, San Leon, Santa Fe, Seabrook, Taylor Lake Village, Texas City, Tiki Island, or the Webster Texas areas and want a professional to service, install, or maintain your air conditioning, heating or air cleaning and filtration system contact us at (409) 945-4171.
(409) 945-4171
Arcoaire® Air Conditioners, Heat Pumps & Gas Furnaces - Designed with homeowners in mind, Arco helps you find the air conditioner, heat pump or gas furnace that is right for your home.
Generations of Americans have counted on the Arcoaire® brand for home comfort. The Arcoaire brand continues to build on that heritage. Hands-on engineering expertise combined with the latest advances in cooling and heating technology give Arcoaire high ratings for both efficiency and durability to assure you of long-term satisfaction.
A refrigerant for the environment R410A is an EPA-approved, environmentally sound refrigerant. Topline features A galvanized steel cabinet with a high gloss appliance-grade paint finish is built rugged to last, A scroll compressor with a sound blanket delivers efficiency, durability and quiet operation, The coated grille is narrowly spaced for extra protection, proper airflow, and easy coil cleaning and a high efficiency saves on monthly energy bills
Guaranteed to perform - Every Arcoaire unit is backed by exceptional warranties, including our No Hassle Replacement™ limited warranty*, which gives you a replacement unit if the compressor or outdoor coil should fail within the first year. You also get up to a 10 year§ parts and compressor limited warranty.* And don't forget to ask your dealer about HELP® extended service agreements for additional worry-free protection for parts and labor coverage.

One look at the sleek design and one listen to the quiet operation will tell you that this heat pump is solidly constructed. One look at your monthly heating and cooling bills will also tell you that it's efficient.
Since heating and cooling systems are designed to work together, Arcoaire Air Conditioning & Heating strongly recommends that you have your dealer install both at the same time for optimum efficiency, savings, and comfort.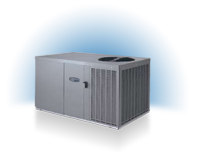 A. Humidifier enhances comfort by reducing dryness in the air.
B. Air Cleaner filters out many indoor air pollutants so the air in
your home is cleaner.
C. Set-Back Thermostat allows you to customize heating and
cooling levels and also save energy.
D. Fan Coil is designed to optimize airflow and improve cooling
and heating efficiency.
E. Heat Pump keeps your home cool in summer and warm in
winter while saving on energy.
F. Evaporator/Indoor Coil, to match your Arcoaire heat pump,
assures you of optimum performance.
G. UV Lights help prevent the growth of microbes on the coils.


10 REASONS TO CHOOSE RA-JAC