El Lago Air Conditioning & Heating Repair & Installation with Ra-Jac Services Texas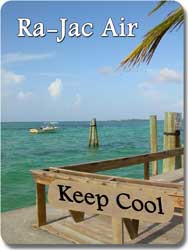 El Lago Texas - 77586 - We are happy to offer our friends and neighbors in El Lago Texas fast and courteous sales and services tailored to the special needs and requirements of the area. Since 1966 we have proudly served the Galveston and Harris County areas offering top notch service and HVAC equipment at an affordable price. If you are in the Nasa area and want professional service of your air conditioning, heating, air cleaning, ventilation or commercial refrigeration equipment please call us at (409) 945-4171. We look forward to hearing from you.
Immediate Service - We provide top notch service to the El Lago area to help keep your home and office air conditioner and heater working efficiently and effectively. At Ra-Jac Air your comfort is our top priority.
Our goal - Since 1966 we have been providing professional residential, commercial and industrial air conditioning and heating service and installation for an affordable price. Our goal is to offer our customers in and around the Galveston and Harris County areas exemplary service built on a foundation of honesty, education, certification, and high ethical standards. As a result of our past customer satisfaction, and attention to each customer's needs we are quickly growing into one of the leading heating and air condition service companies in the Southern Texas area.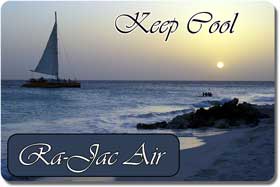 Company Profile - At Ra-Jac Sales and Services we pride ourselves on providing the best service available. We are located in Texas City, TX USA where we have served the Galveston and Harris County community's Air Conditioning and Heating needs since 1966. Our company was founded on a simple idea, honesty and hard work. We believe these are the foundations of a successful business. We are licensed, bonded and fully insured.
Contact us for service in the Galveston County and Bay Area at (409) 945-4171
We Service all Brands - Ra Jac Sales and Services offers a complete line of air conditioners, electric and gas heaters and heat pumps to meet your every need. We offer full service on Carrier, Payne, Byrant, Heil, Lennox, Trane, Whirlpool, Tempstar, Arco, Armstrong, Bard, Bohn, Coleman, Amana, American Standard, Day & Night, Fedders, Climatrol, Airtemp, Hunter, Emerson, Friedrich, Intertherm, Janitrol, Goodman, Ruud, Rheem, Westinghouse, York and all other brands.
We offer solutions - We can offer solutions for difficult problems tailored to the El Lago area like duct leakage, custom duct work design, zoning systems, air filtration, air cleaners and purification systems, dehumidifiers and humidifiers, air borne allergies, dust and dust mites, hot and cold spots, cutting high AC and heater energy costs, carbon monoxide leaks and detection, lost efficiency, digital and programmable thermostats, service agreements, annual inspections, and many other problems. We offer comprehensive estimates for new installation and accept cash, checks, and most major credit cards.
Please contact us for service or if you have questions.
(409) 945 - 4171
10 REASONS TO CHOOSE RA-JAC