Tempstar Air Conditioning & Heating Repair & Installation with Ra-Jac Services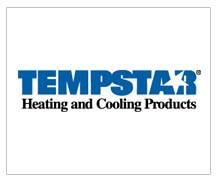 Our Texas Service Areas -- If you are in the Algoa, Arcadia, Bacliff, Bayou Vista, Clear Lake City, Clear Lake Shores, Dickinson, El Lago, Friendswood, Galveston, Hitchcock, Kemah, La Marque, League City, Nasa Area, Nassau Bay, San Leon, Santa Fe, Seabrook, Taylor Lake Village, Texas City, Tiki Island, or the Webster Texas areas and want a professional to service, install, or maintain your air conditioning, heating or air cleaning and filtration system contact us at (409) 945-4171.
(409) 945-4171
Quiet - The Copeland Scroll® compressor operates without noisy pistons and has a sound blanket to reduce compressor sound levels.
Durable
The painted, galvanized steel cabinet features a powder-coat, baked-on finish and a coated inlet grille with narrower spacing to provide maximum protection as it allows for proper airflow and easy coil cleaning.
Efficient
The Copeland Scroll® compressor and the copper 7 mm tubing with aluminum fin coils increase efficiency for greater energy savings.
Aerodynamic
The aerodynamic air discharge design reduces operating sound, and the two-speed fan motor operates most of the time on the quieter, lower speed.

Service Friendly - The Comfort Alert® feature improves diagnostic accuracy if the system needs checking. The Plug & Play feature simplifies wiring and makes servicing faster and easier.
* Energy-saving 14 SEER efficiency saves on monthly energy bills.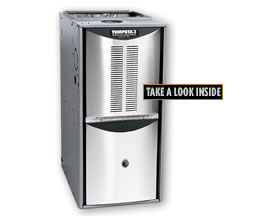 * 5 year No Hassle Replacement™ limited warranty* gives you a replacement unit if the compressor or outdoor coil should fail within the first five years.
* 10 year limited warranty* on scroll compressor.
* 10 year limited warranty* on all functional parts.
* HELP® (Homeowner's Extended Labor Program) available.
*See published warranty for complete details.
10 REASONS TO CHOOSE RA-JAC